The Holidays are my favorite time of year. When I think about the holidays I always picture cozy sweaters, getting together with families, and of course large home-cooked meals.
Most classic holiday dishes are rich, creamy, and very high in calories. In order to enjoy the holidays without gaining extra weight, I have compiled a list of healthy holiday side dishes and desserts.
This list includes healthier versions of traditional dishes plus new fun healthy ideas. This holiday season enjoy time with your loved ones without stressing over what you're eating.
Healthy Spin on Classic Side Dishes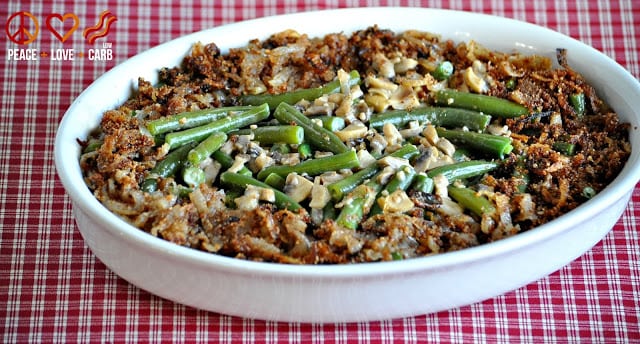 If green bean casserole is a must for your family, you will love this healthy spin on the traditional dish. Peace, Love, and Low Carb's Green Bean Casserole replaces the canned green beans with fresh green beans and whole ingredients.
The Flavor Blender's Versatile and Easy Cranberry Sauce is made from only 4 ingredients. The Flavor Bender says it's so good that you'll never go back to store bought cranberry sauce.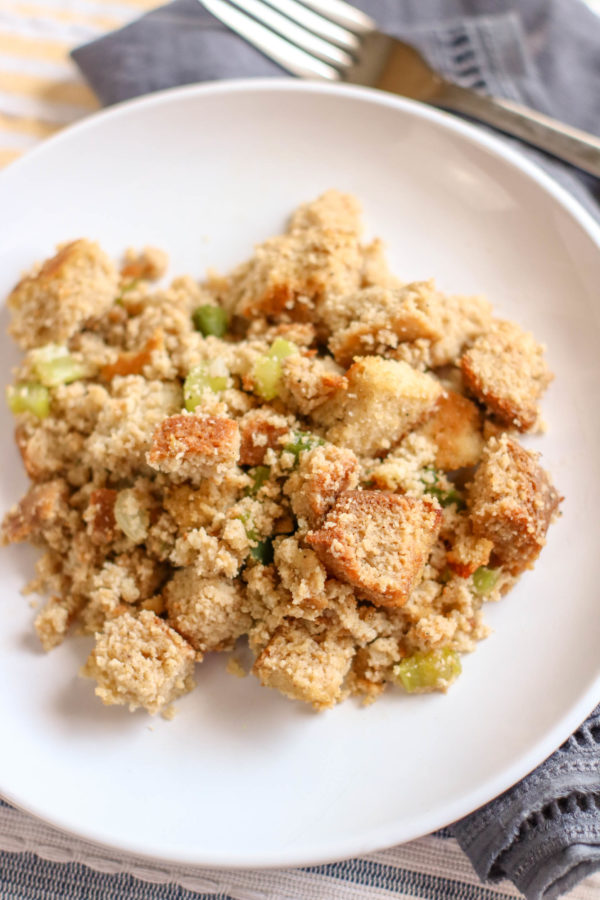 But First Joy's Easy Low-Carb Stuffing is a keto version of traditional stuffing. This recipe is made from low-carb corn bread and other delicious seasonings.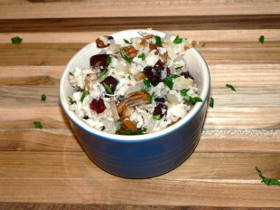 Cauliflower Rice Thanksgiving Stuffing by Tasty Galaxy is another healthier stuffing option. This recipe is low-carb, keto friendly, and vegan. If you are looking for a lower calorie stuffing recipe, this one is for you.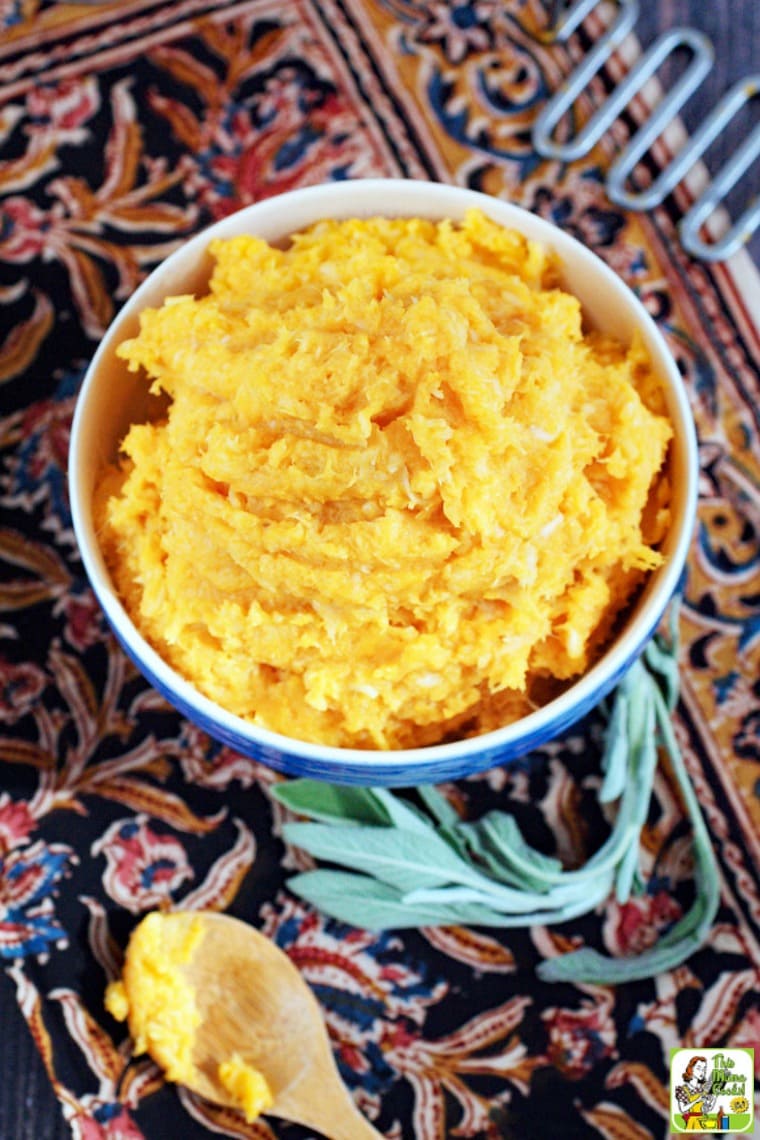 If you are looking for a healthier spin on mashed potatoes, this Crock Pot Sweet Potato and Parsnip recipe from This Mama Cooks is for you. This recipe is cooked in the Crock pot which frees up stove top space for busy holidays. The combination of parsnips and sweet potatoes creates a dish that is sweet and earthy.
Replace your mashed potatoes with my creamy mashed cauliflower dish. It tastes so much like mashed potatoes that your guests will be surprised when they hear it's not!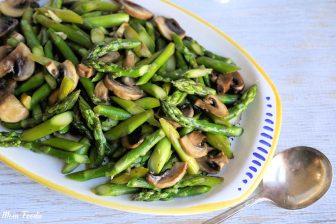 This Sauteed asparagus and mushrooms from MomFoodie is the perfect side dish for Spring or Fall recipes. MomFoodie says that asparagus pairs well with many meals and can be prepared in less than 15 minutes.
Instant Pot Mashed Butternut Squash by Recipes From a Pantry is the perfect side dish ready in minutes. It is a colorful, vibrant, delicious and healthy mash that is easy to make in the Instant Pot. Serve it up for weeknight suppers, Thanksgiving, Christmas and all the holidays. You can substitute this for mashed potatoes or sweet potatoes for a lightened-up version.
Other Healthy Side Dishes
The Maple Butternut Squash with Apples from Clean Living With Kids is a healthy and allergy-friendly side dish. This is perfect for families who have to be careful about food allergies. It is made with fresh butternut squash and apples- two Fall staples.
The Kale Salad with Cranberries from Meaningful Eats is another instant classic. The salad contains crispy apples, sweet cranberries, and a delicious lemony dressing. If you are looking for a holiday salad, look no further.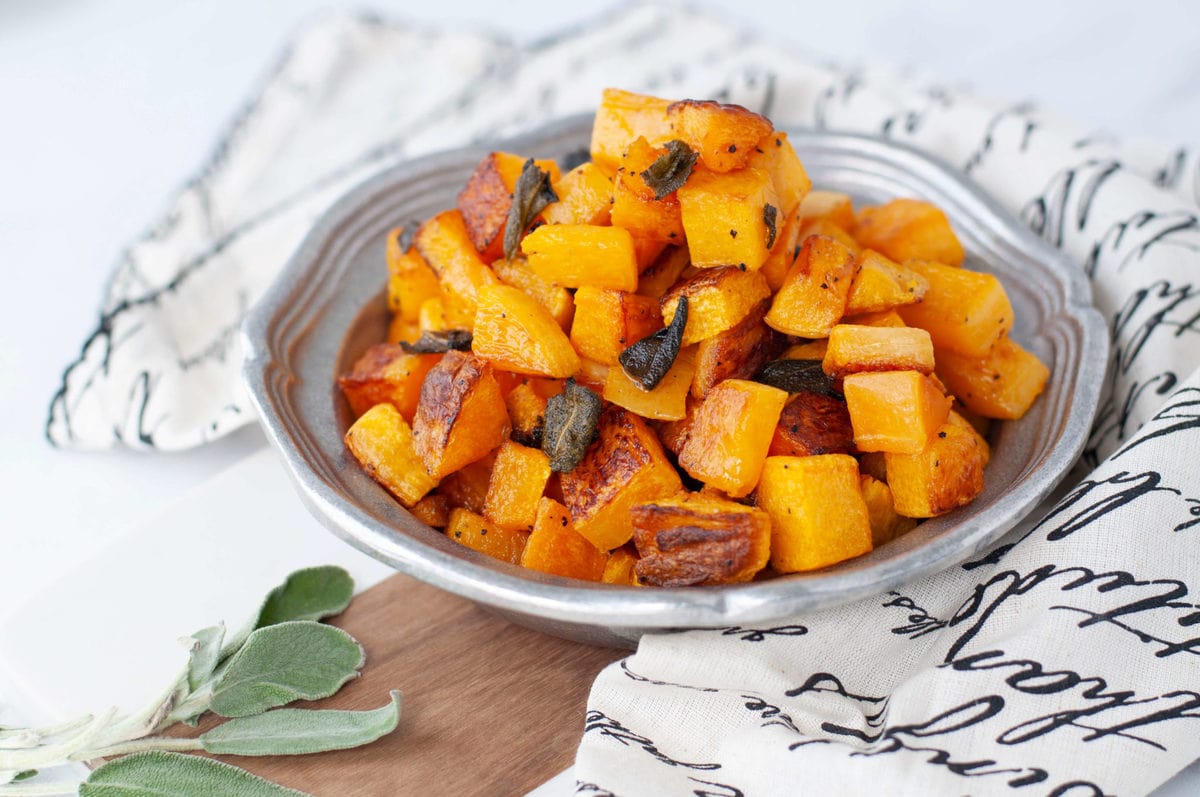 The Roasted Butternut Squash with Sage from Peace, Love, and Low Carb is made with only 5 ingredients. It is the perfect quick and easy low carb side dish.
Learn how to cook stuffed kabocha squash with this easy vegan stuffed kabocha squash recipe from Key to My Lime. Filled with rice, mushrooms, cranberry, and sage. This simple recipe is so delicious!
Roasted Squash With Hazelnuts by Making Healthy Choices is another instant holiday hit. This is made with Kabocha squash and makes a great main dish or a side.
This Maple Bacon Brussels Sprouts recipe from Scratch to Basics is the perfect addition to the holidays. Scratch to Basics says this dish will convert everyone into Brussels Sprout lovers.
If you are looking to add more vegetables to your meals, the rosemary roasted beets and carrots by Just Beet It is the perfect side dish. This dish is aromatic and flavorful plus loaded with nutrients.
If you are looking for a vegetarian main-dish, this Quinoa with Roasted Butternut Squash and Cranberries From Foodal is for you. Serve this recipe at your next vegan-friendly Thanksgiving.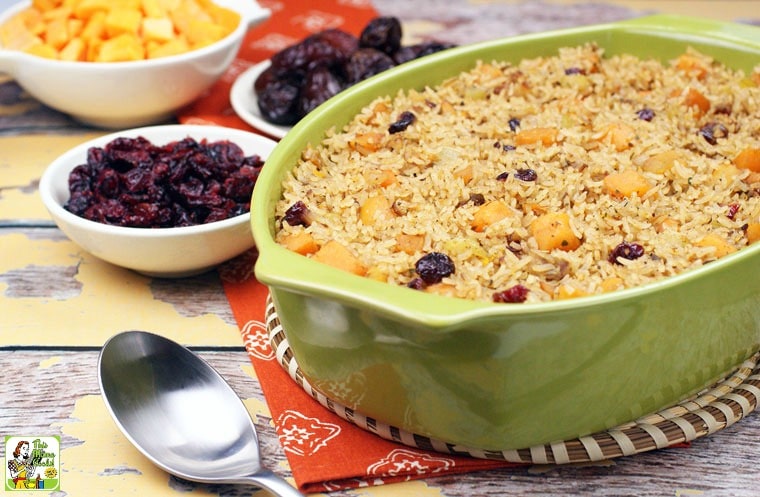 This Vegan Rice Stuffing from This Mama Cooks is the perfect side dish for guests who are vegan or gluten free. Loaded with squash, dates, and cranberries, it is an instant holiday classic.
Hazelnut Roast Recipe with Cider Gravy by Plants Taste Better is a perfect holiday entree for plant-based diets. This combines all of your favorite holiday flavors into a rich roast with a sweet cider gravy.
This Spanish rice recipe from Latina Mom Meals is the perfect side dish to include at Thanksgiving to give friends and family members a taste of something great, yet different for Thanksgiving!
Instant Pot baby parsnips from Recipe This are perfect for steaming in the Instant Pot pressure cooker. They take only a few short minutes and then you have perfect baby parsnips for lunch or dinner.
Garden Fresh Simple Green Beans by Happy Deal Happy Day describes this recipe as a twist on traditional green beans. Create a delicious lemony rosemary dressing to top farm fresh green beans.
Roasted Parmesan Broccoli by Taste and See is an instant veggie hit. Your whole family will gladly eat vegetables with this delicious broccoli recipe.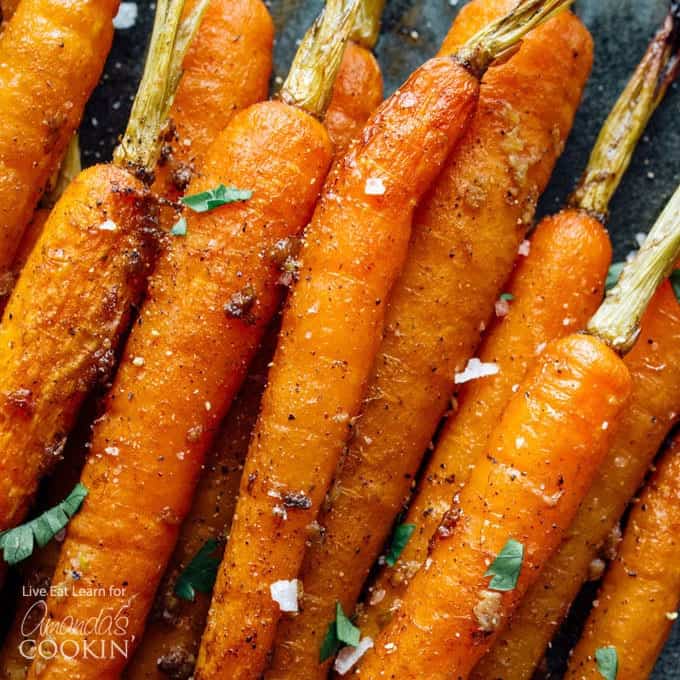 Slow Cooker Balsamic Carrots by Amanda's Cookin are a delicious sweet and savory side dish. These cook in the slow cooker to free up stove space on hectic holidays.
Healthy Holiday Side Dishes
Add these recipes to your holiday meals for a healthier holiday. Enjoy time with your family this year without drifting away from your dietary goals.
If you want to re-start your clean eating after the holidays, access a 7-day meal plan with simple family-friendly meals here.
The holidays are a special time of year to be with loved ones. Celebrate this year in healthy way.
Latest posts by Jordan F, MSN, FNP-BC
(see all)